Youdim is an innovative pharmaceutical company and incubator inspired by the life achievements and reputation of Professor Moussa Youdim. Youdim Pharmaceuticals specializes in the development of therapeutic and diagnostic solutions in the areas of neurological disorders and cancer.
The incubator is led by Professor Youdim together with a highly experienced and professional management team and Advisory Board. Its mission is to develop successful companies in the pharma and diagnostic fields by utilizing the capabilities and proven scientific genius of Professor Youdim, his ability to access global pharmaceutical executives, investors and key opinion leaders, and the team's business knowhow and track record for success in promoting science-based startup companies.
The company's leadership has vast scientific and business know-how, as well as experience transforming science and research-based ideas into valuable businesses and opportunities. With Professor Youdim's proven track record for successfully screening startups and recognizing potential, an 'entry card' into Youdim Pharmaceuticals means a higher probability of future success for both inventors and investors.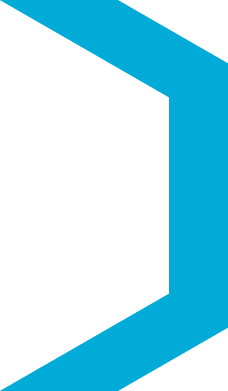 Born in Teheran in 1940 and schooled in the UK, Moussa Youdim earned his Bachelor's degree, Master's degree and PHD in Biochemistry in Canada. After working briefly in France, he returned to England's Oxford University in 1973 to work on his research in molecular biology of neuropsychiatric diseases. It was there that he discovered the first monoamine oxidase B (MAO-B)-inhibitor, and in doing so laid the foundation for his reputation as a researcher, inventor and world-renowned scientist.
In 1977, Dr. Youdim left his research lab in one of the most esteemed institutions in the world, making Aliya to accept an invitation by the Technion – Israel Institute of Technology, to establish the Department of Pharmacology at its Faculty of Medicine. This is where he developed Selegiline (l-deprenyl) in the 1980s and Rasagaline (Azilect) in 2005, making him one of only a few scientists in the world with more than one FDA approved drugs to his name.
In the late 1990s Professor Youdim founded the Eve Topf Center of Excellence for Neurodegenerative Disease Research. Together with his team he continued his development of novel central nervous system (CNS) drugs. In 2011, he purchased the Naiot Venture Incubator (one of the last government incubators to be privatized) from the Ofer Group. He integrated the highly skilled team that had assisted him in the development of Rasagaline into new companies, based on innovative technologies for the treatment of CNS disorders. In early 2016, the company was rebranded as Youdim Pharmaceuticals and focused mainly on the R&D of CNS drugs and diagnostics.
Professor Youdim continues not only to inspire a new generation of scientists, but to carry out his own work and research. He is still making amazing discoveries, the latest of which is Ladostigil – a new drug for early Alzheimer's disease, also known as "mild cognitive impairment" (MCI).
It is Professor Youdim's belief that multi-target drugs are the future for treating complex CNS diseases and disorders; it is the multimodal mechanisms of action, which exert therapeutic effects through a combination of targets.
Israel Innovation Authority (IIA)
The agenda of Israel's innovation authority – also known as the 'OCS'- includes: supporting industrial R&D; assisting the development of technology as a means of fostering economic growth; encouraging technological innovation and entrepreneurship; leveraging Israel's scientific potential; enhancing the knowledge base of industry in Israel; stimulating high value-added R&D; and encouraging R&D collaboration, both nationally and internationally.
The company known today as Youdim Pharmaceuticals has operated as an incubator in Israel for over a decade, backed by the IIA. Thanks to its successful track record with the IIA, its location and its managerial capabilities, Youdim's investment can be financed by the additional IIA grant by a multiplier of 250% per investment in R&D, up to a budget of ILS10 million (500% in some cases that have a lower R&D budget).